Favorite Sites
---
PBS: everything PBS has to offer. Activities for kids, learning with PBS, coloring pages, etc.

Children's Television Workshop: Fun, Fun, Fun! Printable coloring pages, interactive games for kids and a spot for parents.

Marvelicious: This is a neat family site but also a good resource for teachers. Great holiday activities and topics including: kids & guns, my mom is a survivor (for parents who have lost a child), and In the Line of Duty (honoring fallen officers). Plus much much more!

Kids Domain: great kids site with games and fun holiday crafts you can do at home or in the classroom.

Arbor Day Kids Homepage: Fun arbor day activites, coloring sheet and history.

Winnie the Pooh and Friends: for all kids and adults who love Pooh.

PE Central: Preschool Lesson Ideas: Movement activities for preschool children.

The Education Center: Home of the Mailbox magazine. A must see site for freebies and ordering.

The White House for Kids: I love this site!!! A fun way to take children on a tour of the White House. The tour is led by Socks the cat and Buddy the dog. Educational and fun at the same time!

Daycare Providers Home Page: crafts and ideas, plus lots of helpful links.

---
If you feel you have a site that you would like to see added to this list please email me the URL and I will take a look at it and hopefully add it with credit to you.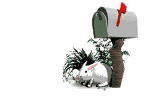 ---
---